Bali - Java - Borobudur, Indonesia Yoga Vacation with JJ Gormley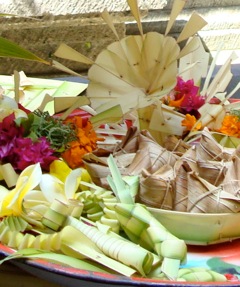 Bali - Java - Borobudur, Indonesia Yoga Vacation with JJ Gormley
July 7th - 22nd, 2020
Bali/Ubud at Alam Indah for 6 nights, then to north Bali-3 nights, Pemuteran by the sea, ferry crossing to Java, Ijen Resort for 2 nights, flight to Yogyakarta 2 nights, drive to Borobudur for 2 nights.
Flights home or to Borneo for post-trip extension.
Cost includes all group travel, yoga with JJ once or twice per day on most days (not on days with early departure or evening activity), most meals (all breakfasts and generally either lunch or dinner daily), and may other outings and excursions.
Cost does not include international flights (arrive Denpasar (DPS), Bali on 7/7 and depart Yogyakarta (YOG) on 7/22). If continuing on to see the orangutans, book your return flight from Jakarta (CGK) on 7/27.
Save your space with your $500 Deposit (if SCHYS cancels you'll receive a refund, otherwise this is non-refundable. Remaining payments on January 30, March 1st, and April 15th ($1000, $1495, and $1500 respectively).
Trip price is based on ten participants, if less than ten participants, the cost may increase up to $200, if more than ten participants, SCHYS will pay for an extra dinner and/or add in an excursion.